Five reasons not to panic…
01. A good team doesn't become bad overnight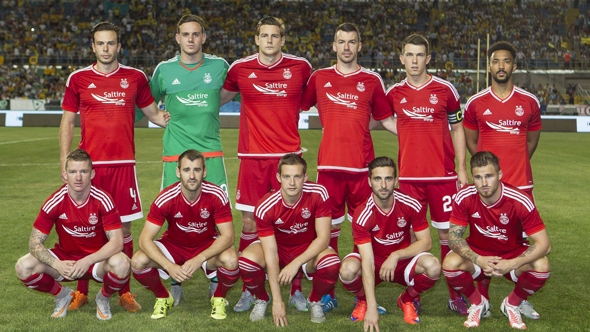 Aberdeen have had a record-breaking start to the season. That is now part of historical record. We have beaten Celtic, demolished Hearts in a stunning first-half display at Tynecastle, and – until two games ago – the goals-against column writer barely had to sharpen his pencil.
The last two games have taken the wind out of our sails, no doubt, and it looks incredibly bad because they were back-to-back and the St Johnstone score was extraordinary. But despite our lockout of Inverness CT last season, that is a tough away fixture that every Premiership team struggles in. And every shot St Johnstone had against us went in – yes, the defence looked shambolic during that game but it has almost been forgotten that first-choice central defender Mark Reynolds has missed the whole of the SPFL season so far, and will be back very soon.
There is no need to press the panic button just yet – the team needs our support to help them get back on track, starting on Friday.
02. European hangover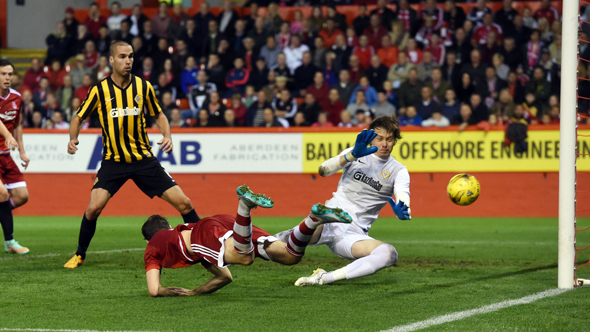 It cannot be understated how early a start to the season AFC has had – for the second season in a row, the team was playing competitive football at the beginning of July.
For a management team that sets so much store in fitness and conditioning, missing a 'proper' pre-season and replacing it with the randomness of competitive football is not ideal. Despite our terrific start to the season, there have been plenty signs of fatigue – second-half performances against Killie, Hamilton and Hearts in particular were very leggy and that was before the Inverness and St Johnstone games arrived.
The recent international break could have come at the perfect time, and – ironically – our early exit from the League Cup, while hugely disappointing, could benefit the squad in the long-term.
03. We're still top of the league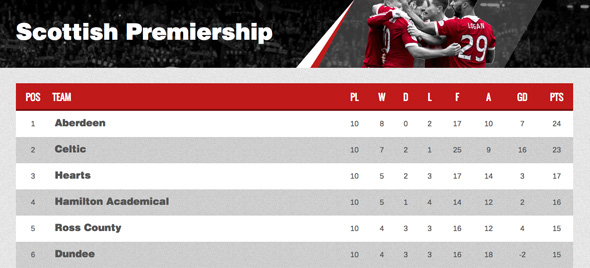 If you are feeling like the arse has fallen out of Aberdeen's season, simply Google "Aberdeen FC". What's the first thing you see? "1st in Scottish Premiership". Yes, it's still true. Celtic don't have games in hand, we are top of the league PROPER with almost a full round of fixtures completed.
And of course it's disappointing to get knocked out of the League Cup before the quarters, but it's difficult to imagine a harder unseeded team we could have faced at that stage. These things happen, and thankfully there's another chance to compete in the League Cup in less than a year's time.
04. We beat Celtic with 10 men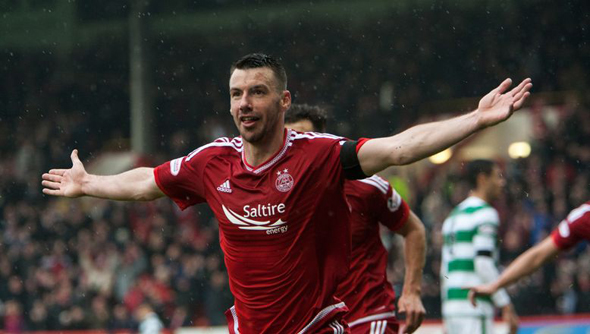 Hey, guess what? This still happened! That result doesn't just vanish because we had a couple of bad days at the office. AFC will lose games this season but Celtic don't look invincible either – Hearts and Kilmarnock (no laughing at the back) have taken points from them, and with cup competitions stretching their depleted squad they are a different prospect to the club that we had a brief scrap with last season.
05. In Derek we trust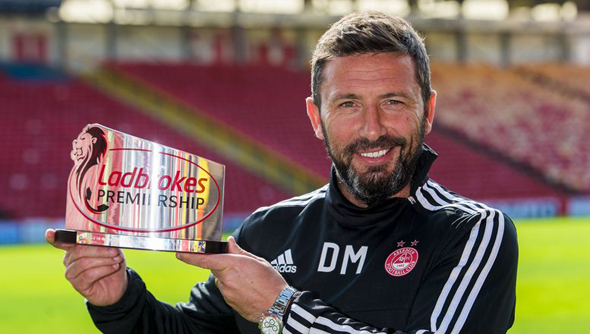 Derek McInnes is still learning every day. He will not get every decision right and he is facing a new challenge this season with different pressures – it is expected that we will finish second and many eyes are scrutinising exactly how far we can push Celtic, and with the cowardly Glasgow media ever ready to act as ministry of misinformation for the intimidating giant in exchange for succulent potato, he will find it tough to focus on the pitch. But he is getting it right, in the main, and all we can do as fans is continue to give him and the team our full support.

…and three reasons to be concerned:
01. Does Derek know his best team?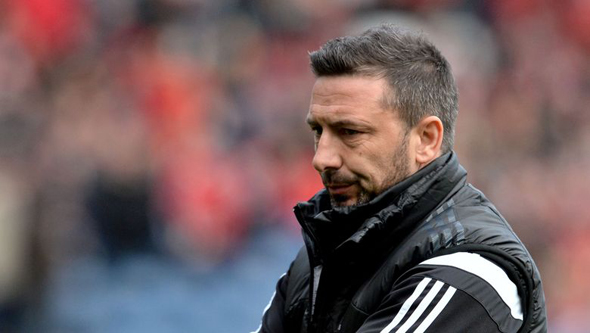 It could be argued that Derek McInnes is rotating his squad sensibly, particularly due to the effects of number 02 (above). But making frequent changes in the key areas of centre defence, centre midfield and centre forward appears to be unsettling the side.
The spine is crucial to solidity and while it is undoubtedly a good thing that Graeme Shinnie has been brought in, McInnes cannot seem to decide whether to play him at left back or centre midfield – which seems to be affecting Andrew Considine and Ryan Jack, in particular. Considine is switched between LB and CB, affecting the performance of one of our most consistent players in recent seasons, and meaning that Ash Taylor often has a different CB partner every week. Jack similarly hasn't had the competitive gametime playing with a regular CM partner – some weeks it's Shinnie, others Flood or even McLean.
And up front, Derek has a decision to make between Goodwillie and Rooney, which he seems to do based on opposition – fine. But to play Parker against ICT was like waving the white flag before the match had even started – the home changing room must have been delighted when they read the Dons teamsheet. Keeping three top players happy when only one space is available on the teamsheet is something that McInnes is possibly starting to struggling with.
02. Are our defenders actually up to the task?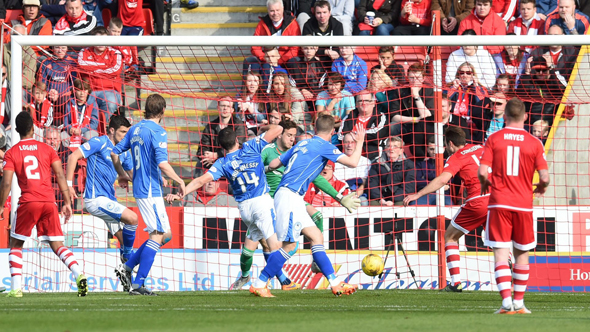 This team has been breaking club defensive records for the last two seasons, but how much is this down to the actual players and how much to do with our high-pressing, possession game? That question is either up for debate or moot, depending on your point of view, but it is inescapable that Ash Taylor, Paul Quinn and Andrew Considine's performances this season have been riddled with avoidable errors.
Chuck into the mix that Shay Logan doesn't look quite the player this season that we have seen previously (the homesick question mark still hangs heavy) plus Mark Reynolds' injury and the fear is that 'a St Johnstone' has been waiting to happen for quite some time.
However, that result could be a wake-up call to the players to get together with the coaches and sort out the basics, particularly defending set-pieces, plus Reynolds is back soon and we seem to have an excellent keeper this term.
03. Do we have the right captain?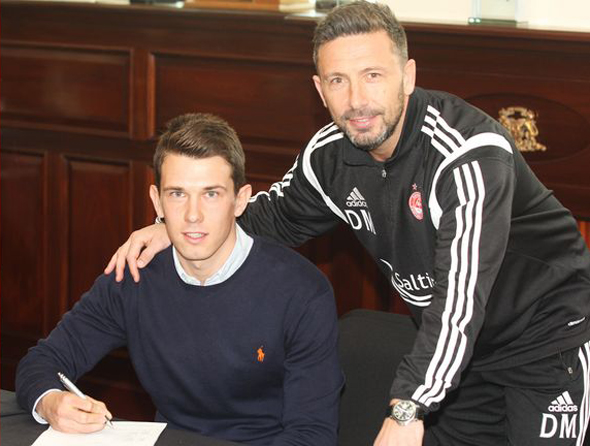 A title-winning team has a strong, vocal, intimidating captain. The jury is out on whether Ryan Jack possesses these abilities, and they are not the sort of things that can be gained by putting the hours in on the training field – they are natural attributes.
There are also question marks on whether Jack can dominate a midfield in the way that a player in his position should, and whether he provides enough cover for our defence. Was Jack's captaincy part of this year's contract negotiations? If so, it is astonishing that something that could directly affect the team's performance was made part of a deal to keep a player at the club. And, worryingly, it affects team selection because if Jack is off-form – which he has been in recent weeks – he is unlikely to be dropped due to his captaincy.
Ultimately, if Jack is not the right man to lead the Dons, then we need to pass the armband on to someone who displays more leadership skills. But it is not the time to do that… yet.
All images courtesy of afc.co.uk