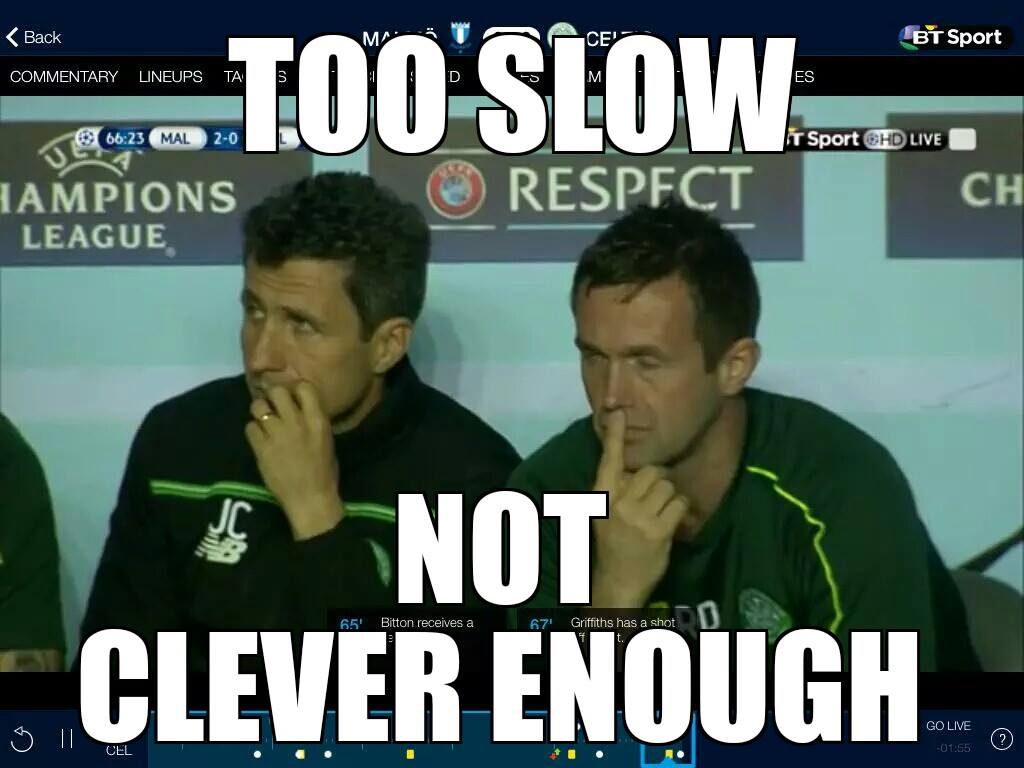 The pair exchanged words in the media after Collins claimed that Scottish players were not "clever enough" or "quick enough thinkers" to punish Celtic the way that European teams can.
While Collins did not offer a retraction to that statement, he has since admitted that he didn't choose his words carefully enough.
Dons boss McInnes claimed at the time that Collins had "a lot to say for an assistant manager" and subsequent league draws with Kilmarnock and Hearts and a defeat to tomorrow's opponents Aberdeen gave us all a laugh.
And Collins is no stranger to a bit of verbals, proved by the hilarious scenes when fat midfielder Kris Commons was substituted in Celtic's diddy European fixture last week.
But Collins has played down any suggestions of a rift between himself and McInnes, despite having no regrets about his comments.
Collins said recently: "I had a cup of tea with [McInnes] in his office [at the last meeting between the sides]. It's gone, it's past, it's history. I said what I said. Some people didn't like it, but I said it. It's time to move on.
"[Aberdeen] proved last year they are a good football team and they lasted the whole season, they kept going. They've added to their squad. Graeme Shinnie, a very good player. They've added a striker and another centre half. They've bolstered their squad.
"It's going to be a challenge but it's great having a challenge, that's what it's all about, isn't it? That's good for everybody."