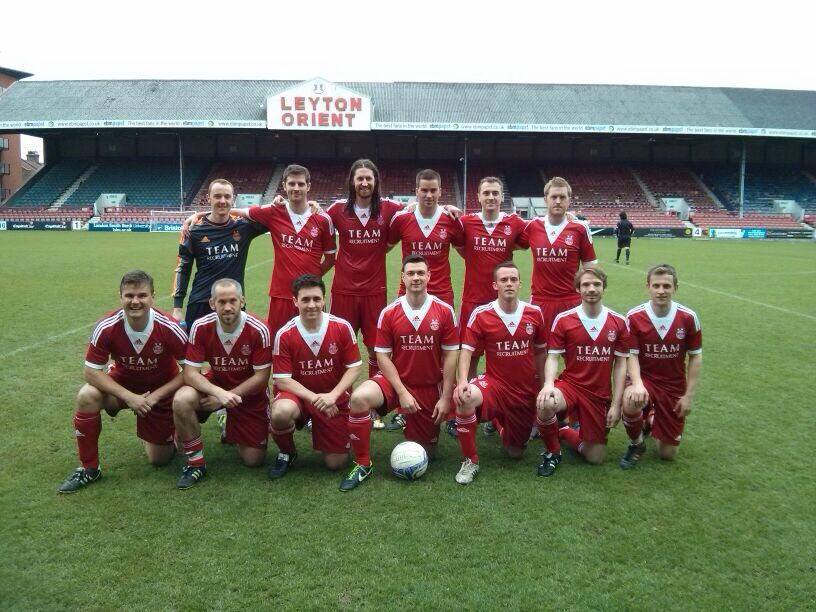 The summer transfer window is open and London Aberdeen FC (aka the Rob Roy Reds) are looking to add players to both teams as we approach the new season. Both teams play in West London on a Sunday afternoon against other supporters club teams like Celtic, Rangers and Man City.

The 1sts play in the top division of the London Supporters League, but also reached the quarter finals of the London FA Cup before losing on penalties to the eventual winners. Unfortunately the boys were pipped to the title by Celtic, before losing narrowly in the League Cup Final, played at Leyton Orient's ground (pic above). The majority of the 1st team have played at Junior/ University level before finding themselves down in the capital for work so are looking for good players to help get our trophies back.

The Strollers were relaunched last year and finished midtable in Division 2, and are also looking for dependable players of all levels to continue progressing.

The social side of the club is excellent with plenty post match pints, golf outings as well as meeting up to watch the Dons and Scotland matches.

If you are a Dons fan in London that wants to pull on the boots (or know someone that should!) and get involved next season, please visit http://www.facebook.com/RobRoyReds or email robroyreds@btopenworld.com and get in touch.