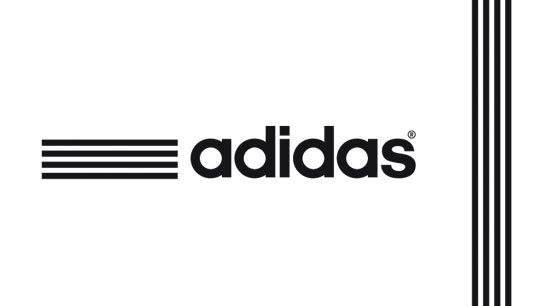 The new Adidas logo is a steady evolution of the brand
Sports manufacturing giant Adidas has unveiled its new logo – with the company making the courageous decision to move from three to four stripes. The logo was revealed to stunned onlookers at an event in Adidas' home town of Herzogenaurach by brand ambassadors Lionel Messi, David Beckham, one of Run-DMC, and Katy Perry.
Both the corporate logo and the Adidas Originals 'trefoil' have undergone the new treatment, which was designed by an in-house team led by Adidas Stripe Design Director, Pia Rolof. "The Vierstreifen design represents the four ways Adidas athletes are inspired: strength, victory, power, and more strength," said Rolof at the launch.

The Adidas trefoil logo through the ages: (l-r) 1925, 1955, 1985, and 2015
Adidas was founded in 1925 by brothers Api and Roolf Dassler, who created a logo with a single stripe for their fledgling footware concern. In 1955, they added a second stripe to avoid confusion with Coca-Cola's single white ribbon, and the thirty-year evolutionary gap was maintained when in 1985 the company added a third stripe to become the brand we are now familiar with.

The 'Vierstreifen' joins the famous sports brand's logo history
The fourth stripe revealed today continues this cycle, and rumours are already circulating that a fifth stripe will be incorporated into the famous logo as early as 2045.