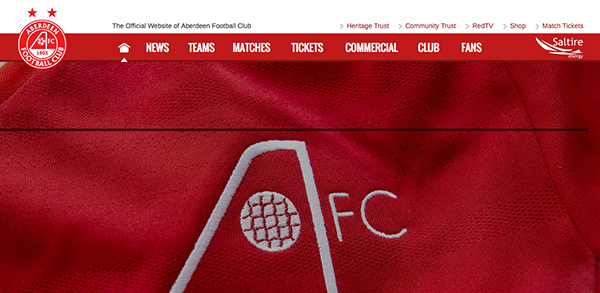 Gone is the name 'RedWeb' after the club appointed Sotic to create an entirely new multi-platform club website as they look to better engage with both fans and sponsors.
Sotic, who have signed a five-year deal with AFC, worked with Opta, Opentext and Highwinds on the production of the site.
Aberdeen's IT manager David Bowman told the new official site: "The new digital platform provides our fans with a real accessible and informative multichannel environment.
"The live interactive platform in particular will bring fans closer to the match day experience.
"The process for delivery of the new site has been seamless and proficient and we look forward to working with Sotic over the next five years to further enhance the online presence in the ever changing digital environment."