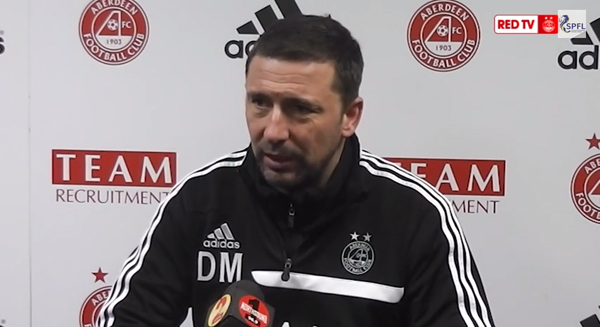 The Dons had their careful pre-season fitness preparations interrupted by the early Europa League qualifiers, which culminated in a gruelling encounter with Real Sociedad three days before the SPFL opener.
Aberdeen crashed to a 3-0 home defeat to Dundee Utd in that game and McInnes admitted they did not have enough left in the tank.
But the gaffer insists that the team will recover from the defeat and rediscover the form that took the club near the top of the table last season.
"I probably should have made more changes to the starting team," he said.
"The exertions of Thursday night really were evident today and I should have used more of the squad to freshen things up.
"We huffed and puffed without ever being convincing enough.
"When we're at our best we show that intensity with and without the ball and it was lacking today, but those performances have been few and far between and I don't expect to see too many of them.
"There was a lot of tired minds, tired legs, and we have to aim to be better than that."
Source: BBC Sport