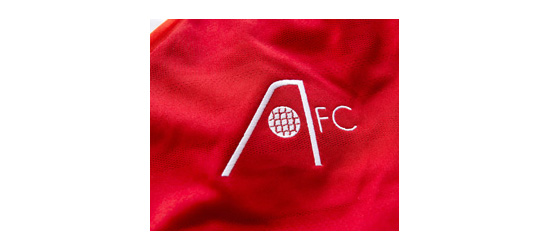 The Dons have switched to a retro logo design for their new kit.
The traditional crest, which features the 'ball-in-the-goal' motif with no extra embellishment, was first used on an AFC strip in the 1979/1980 season.
There has been generally positive reaction to the badge from fans on the Aberdeen Mad messageboard, with the only questions being raised about the lack of two stars above the badge.
The new Dons kit is available now from the Aberdeen FC club shop and www.afc.co.uk/shop.