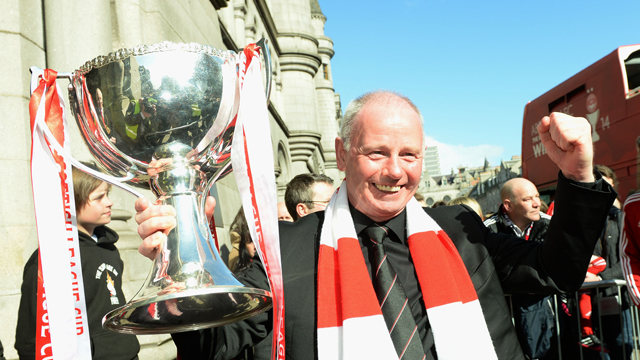 Milne was interviewed on BBC Strathclyde following the Dons' penalty shoot-out victory in the Scottish League Cup in March.
Celebrating the win, the usually shy Milne exclaimed: "Fantastic. 19 years, 120 minutes and then fucking penalties!"
He was referencing the length of time it has taken Aberdeen to win a trophy, most of which was under his chairmanship.
The outburst became legendary amongst the Dons support, with some revising their negative opinion of the man at the club's helm.
After reviewing a complaint made about Milne's language, Ofcom said guidelines had been breached, but ruled no action was required.
The ruling stated: "Ofcom took into account that this use of the most offensive language was during a live unscripted interview and that the sports presenter promptly intervened and apologised for the inappropriate language used.
"We noted that further apologies followed by Stewart Milne and the studio presenter.
"Ofcom therefore considers the matter resolved."