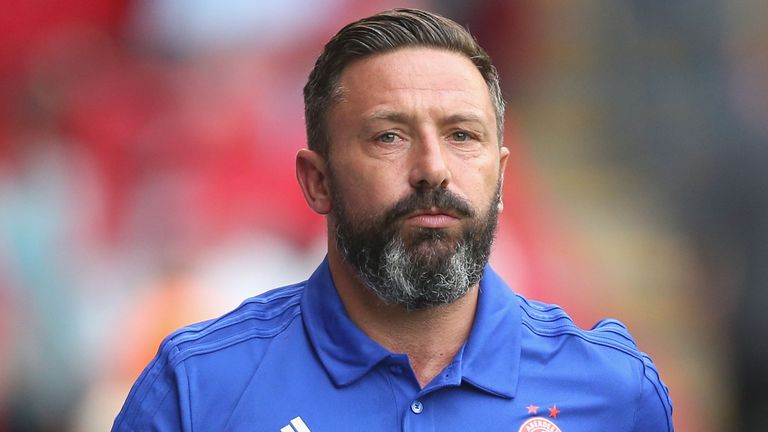 Derek McInnes insists that Aberdeen can still overcome Burnley in the Europa League, after a 1-1 draw at Pittodrie on Thursday night.
"There is a feeling that we can score down there as we had enough good moments in the game to suggest that can be the case," he said after the game and insists they can get a result at Turf Moor next Thursday. "If we score down there it is game on."
"The onus is on us to score obviously but we have scored away from home against good teams before.
"We won 1-0 at Celtic Park last time out in front of 60,000 in a high-pressure game.
"I have the players who have the confidence and personality to take the challenge on and try to win the game at Turf Moor.
"Normally when we have played good opponents in Europe we have had to score that away goal
"We created enough and had enough good moments to suggest we can do that again.
"We are still in the game."